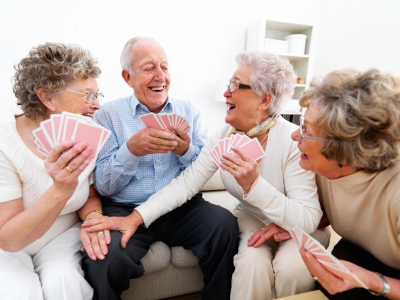 An Angels Care Family Home provides significant differences from traditional Nursing Homes, Memory Care or Assisted Living facilities.
For starters, the intimate residential setting at Angels Care simply cannot be matched in dormitory style facilities.
Angels Care All Inclusive Pricing Model is often times thousands of dollars less expensive than other facilities in greater Cincinnati that offer Assisted Living and Memory Care.
Our Guaranteed Rate Program guarantees that the monthly rate you pay will never change for the duration of your loved one's time at Angels Care.
The Staff to Resident Ratio is unparalleled in traditional dormitory style Assited Living and Memory Care facilities. Ratios of 1 staff member for every 3.5 Residents is truly the benchmark for Assisted Living and Memory Care in greater Cincinnati.
At Angels Care Family Home Loveland Campus, occupancy is limited to 6-8 Residents per home in our 6 and 7 Br models. Compare this to dormitory style facilities that accommodate 40-100 or more Residents with staffing ratios of 1 Aide for every 15-20 Residents. The intimate care Residents receive at Angels Care simply cannot be matched in larger facilities. Your loved one receives the attention they deserve and the personalized care they need in a pristine residential setting.
Angels Care Family Home Newtown-Anderson Township is now open. This new development is centrally located in Hamilton county and contains two 10 bedroom ranch style homes with capacity limited to 10 Residents per home.
At Angels Care Family Home, your loved ones are never left alone 24 hours a day. They get the care and attention they need and deserve, in a setting that is designed for their optimum comfort, safety and above all, CARE.