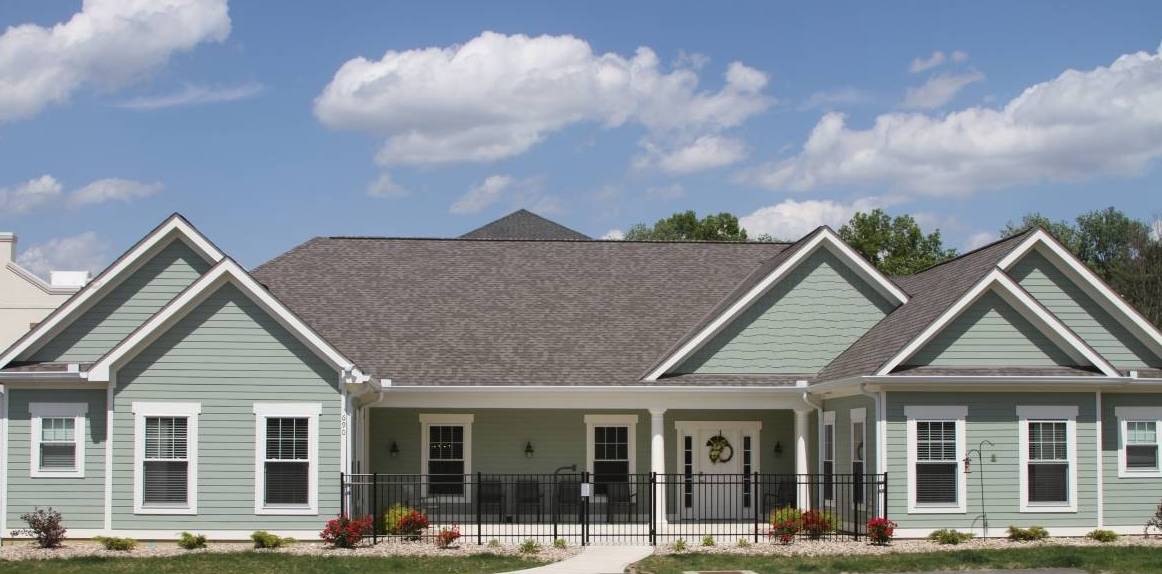 Statistics Show Smaller Facilities for Assisted Living and Memory Care are Safer.
In 2014, we opened Angel's Care Family Homes which mirrors many aspects of the Green House Project model, a radically simple alternative to the traditional nursing home. This model was developed in 2001 by a visionary doctor, Dr. William H Thomas, who believes that small homes give seniors more well-being, increased control, and a greater sense of dignity while getting high-quality personalized care.
COVID-19 Under Control in Green House Project Assisted Living Homes
Smaller Assisted Living Homes have proven successful at controlling Coronavirus. The first confirmed COVID-19 case in the US was reported on January 20, 2020. According to a report published in McKnight's Senior Living on May 4th in an article called Pandemic Could Push the Industry to Explore New Options, only 4 COVID-19 cases had been reported in over 266 Green House facilities and no virus-related deaths.
Angel's Care Is Managing COVID-19 Quite Effectively
This Green House Project model and our five newly constructed ADA family homes have served our residents well over the years and especially during the COVID-19 crisis.
When the COVID-19 crisis emerged, we began limiting visitors to all our homes. A few days later we made the painful decision to ban all non-essential personnel and families from seeing their own parents. Two months later, we have not had a single infection and families have appreciated and praised our ability to care for their parents during these unprecedented times. Our loving staff cares for them just as if they were their own families.
Why Smaller Residential Care Facilities Are a Safer Option
Here are a few things to consider as you evaluate your senior living choices going forward and reasons why we believe that Angel's Care Family Homes and Green House Project Homes, in general, provide the best choice for your loved one especially during this COVID-19 pandemic.
Lower Risk of Infection Spread

Small facilities have a variety of benefits when it comes to infection control.

Limited Number of Residents

Our homes have 7 to 12 residents. Corporately owned facilities, often with a few hundred residents, make infection control a tremendous and ongoing challenge

Smaller Staffs

Angel's Care employees less than 50 people, each with an average tenure of over 2 years. Additionally, our caregivers are exclusively employed by Angel's Care. This is an important distinction compared to large nursing homes who often contract employees and independent contractors who may work at multiple facilities. Our approach minimizes cross-contamination risks that exist in larger facilities.
Angels Care Family Homes provides 1 caregiver for every 4-5 residents to offer the kind of attention and care that is so critical to residents with memory issues. Contrast this to large facilities with ratios of 1 to 12 or more and it's easy to see why smaller is safer and better.

Limited Building Entry Points.

Angel's Care Family Homes are just like your home with a front and back door, so we know who is entering and leaving at all times.
Larger facilities have multiple building entry points to accommodate a large number of staff and visitors, so it's easy to see why large facilities have been some of the most heavily affected settings during the COVID-19.
During Pandemic, Fewer Families Are Moving Loved Ones to larger big box facilities, but demand for our facilities remain high.
During this pandemic fewer families are moving their loved ones to larger facilities and with good reason. According to the Columbus Dispatch 73% of new cases and nearly 40% of deaths came from nursing and assisted living facilities in Ohio. Despite this, due to the small size of our family homes and the Green House Model we follow, we are continuing to receive new residents following comprehensive protocols developed by our Medical Director and Director of Operations that include a vigorous background and health screening prior to admission.
According to this New York Times Article, As Death Toll In Nursing Homes Climbs, Calls to Redesign Grow, the senior care industry is beginning to question the size and scale of the large facilities for Assisted Living and Memory Care. These facilities feature shared rooms and vast dining rooms which are efficient and cost effective, but allow a virus to spread from person to person very rapidly. Since our inception, we have been saying that smaller is better. And infection control so crucial, smaller is safer.
Call today to learn more or to schedule a virtual visit.